We changed the website once again so it was more user-friendly and simple. We will continue to do giveaways and so much more with this simplified site. I, Wolf, and a mystery other have been busy bringing you content on GR's YouTube, Th3Brink's Twitch | Youtube, Deckrevealed.com, and the old website.
What you can expect:
Newsletters (Gaming | Steam Deck | Deals)
Giveaways embedded in the newsletters (this one included)
Reviews & overviews of the games and hardware on the Most Wanted list
Guides on accessories, hardware, and games
Articles and videos will compliment each other, so keep an eye out for the links
Extra content for any Games Revealed Member (4 videos already)
Upcoming event: Sons of the Forest early access community server
If you received this in your email inbox, then you have already subscribed to the website.
🤘
Subscribing to our newsletter is a 100% guarantee of good gaming content
Content
We'll start working on more content around our most wanted list, where we will do reviews, overviews, news, and more about the games and hardware on the list. If you have a game or some hardware that you think should be on the list, you can contact us.
You will see me post videos, articles, and social posts on similar topics, and we will be releasing member-only extras for a lot of the content we make with commentary on the subjects. To unlock these, you just need to become a member here or on YouTube.
Memberships
If you want the full experience, then you can become a member here or on YouTube and get the most out of what we deliver. We are always looking to improve our memberships, so let us know what we can do to sweeten them. Enabling memberships here made it easy for people that want to have an option for early. The biggest thing you will miss out on is the loyalty badge that is on YouTube.  
YouTube members also get access to the membership content here. You can let us know if you are a YouTube member by emailing us your email here and username on youtube, and we'll make sure you are added as a paid member here. In the future, we will auto-sync it when we find an easy way.
Deck Revealed
The app is coming along with web apps, and we are working hard to release the official beta in the next week. I'm touching up a few things, like adding custom web apps and easy installation. We have a long list of features we want to add so that the project will have many updates this year. Join the waitlist over at deckrevealed.com or become a paid member at patraeon.com/deckrevealed or deckrevealed.com and get access now.
2023 Is Going To Be Great!
With everything we have planned for the year, strap in and plan to have some great content slide into your email inbox. Make sure to checkout the Most Wanted list. Please don't be shy, comment in our article comments, or join us on Discord for a good time. Don't forget to subscribe to the newsletter(s)!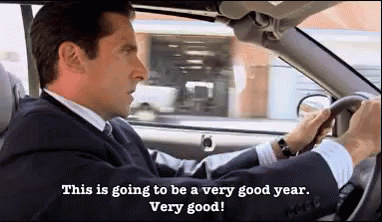 🎁
Street Fighter V | CGFE3-F80WA-DKKGF |
Steam
| GLHF