If you want to live your dream of living in the Harry Potter world and exploring the glimpses of Hogwarts that we saw in the movies, then this is the perfect game for you. And if you were hoping this would work great on the Steam Deck, I have some good news with a little bad. You'll love it on the Deck, but there are a few things you need to know.
🤘
My preferred way of playing Hogwarts is on the Steam Deck!
How well does Dogwarts Play on the Steam Deck?
Let's start out with the bad, Hogwarts Legacy does not run perfectly on the Steam Deck, but it does run good enough to enjoy an amazing game on the go, and there isn't anything better than play a story rich game in bed.
Some stuttering or more significant performance issues will occur at times in the game or when going to and from the menu. All out freezing can happen when you resume the game when the Deck is put to sleep.
I still found myself enjoying the game and all it offered from my Deck more than my main PC with a 3090 in it.
Recommended Settings for Hogwarts Legacy on Steam Deck
You will need to tweak a few settings in-game and in the quick access menu's performance tab. You should see a solid 30 fps most of your play through, with small dips occurring frequently.
What To Expect
FPS: 30
Battery: 2 - 3 hrs
Stability: dips with a few stutters
Game Settings - Display Options
Upscale Type: AMD FSR 2.0
Upscale Mode: AMD FSR 2 Quality
Upscale Sharpness: 0.2
Game Settings - Graphics Options
Global Quality Preset: Recommended (low)
🤔
if you don't mind a little bit more dips, then set Global Quality to Medium
Quick Acces Menu - Performance
Framerate Limit: 30
Refresh Rate: 60
Thermal Power (TDP) Limit: 10 watts
Scaling Filter: Linear
Short Review - How is the Game so far?
I was concerned about the movie/book adaptation of a Harry Potter universe game being boring and too much like the movies where magic was scarce. The real magic all along was the universe and from the start, you feel like you belong here using magic. The characters, combat, and story hit on the point of what it really would feel like to be "Harry Potter." In a lot of ways, the story is better than the movies version of the book. Pick up the game and enroll in magic school at Hogwarts. Keep any eye out for a full review of this game from us shortly.
🤘
Avalanche Software has done an amazing job of creating a great game that is inclusive for everyone.
Where you should buy it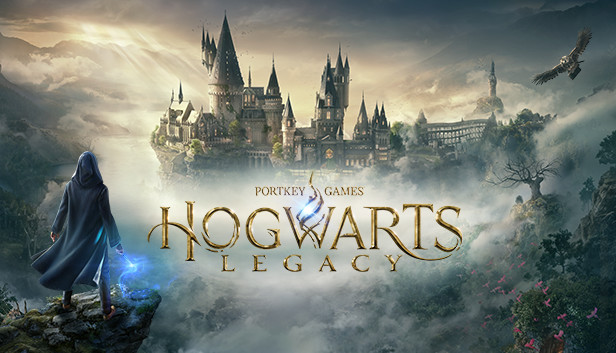 Final Thoughts
An amazing game that brings the world of Harry Potter alive on your Steam Deck but does have some growing pains that need to be resolved before this is a perfect experience. With stutters, freezing, and sleep/resume issues, the devs need to focus on fixes first, then bring us more content with DLC and a new game. Despite the issues, I loved playing Hogwarts Legacy on the Steam Deck.
🚧
If you need a perfect experience, pass on this for the Steam Deck until the performance is tuned.
Want More