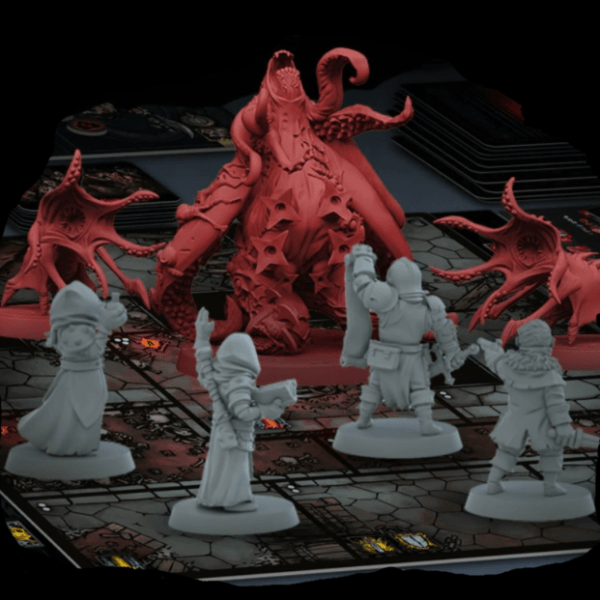 Darkest Dungeon: The Board Game
Rally your party and equip your trinkets, because the Darkest Dungeon Board Game is coming soon!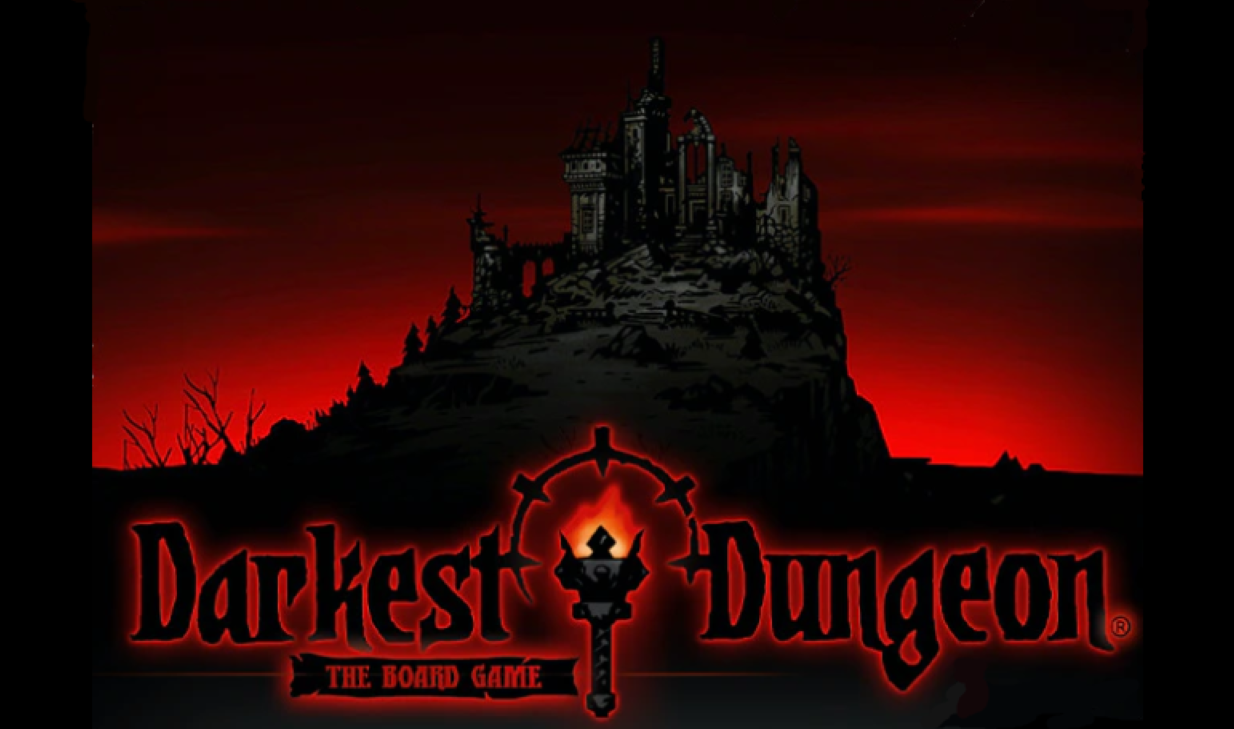 The massively successful Darkest Dungeon video game is coming to a tabletop near you! Let me just say, and just hear me out before you hit the X, I'm not the biggest board game fan. While I do love "Betrayal at House on the Hill", I normally choose to do anything else other than play a board game... Unless it is "Betrayal at House on the Hill" because that game is AWESOME! The features that make me want to play BaHotH I see not only being present in The Darkest Dungeon Board Game but, at least for me, perfected the features and qualities that made it so memorable to play. Dark environments, near-death experiences, and all at the convenience of taking up the dinner table for hours! Not only can you play this solo, but it is best with friends! Darkest Dungeon is now 1-4 players so choose your party wisely. So while I may not have the expertise, the game does have me excited. So it begs the question, "What is so great about this board game?". Read on and find the answer for yourself!

It's been almost 5 years since Darkest Dungeon released to the world and, I for one, have been hooked ever since. Stumbling into that random Twitch stream really paid off on this one!! If you don't know what Darkest Dungeon is then I don't know how you got here but you need to straighten your life out and bask in the cold dark light of the Darkest Dungeon. But enough of the video game let's dig into the board game.
Since 2015, Mythic Games have been turning the video games we love into impressive tabletop board games. Wanting to set these games apart and ensure you have a great time playing, they have filled their rosters with excellent designers, artists, sculptors, and more to develop a unique experience for us die-hard fans... and for the relaxed-fit fans too. The game looks massive with many moving parts but after many working hours and many hours of testing, it looks like Mythic have given us the most perfect Darkest Dungeon tabletop experience possible.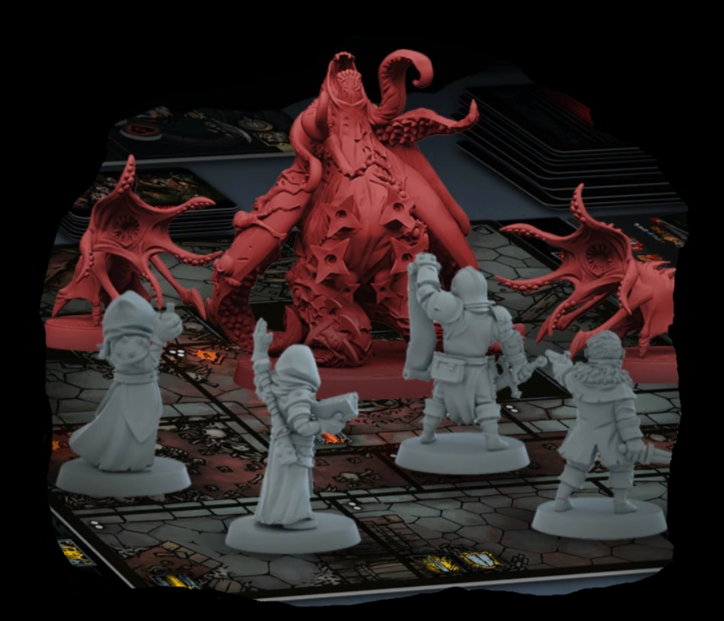 The Kickstarter began Oct 20, 2020, and gathered more than $1.4M in backing in just the first day alone. With only a little more than 2 hours left, the game has managed to get more than $5.4M in funds and more than 27,000 backers before completing the 15-day campaign. Reaching that amount has blown open every stretch goal that Mythic Games had available and finally "Completing the Quest" to unlock all that they had to offer.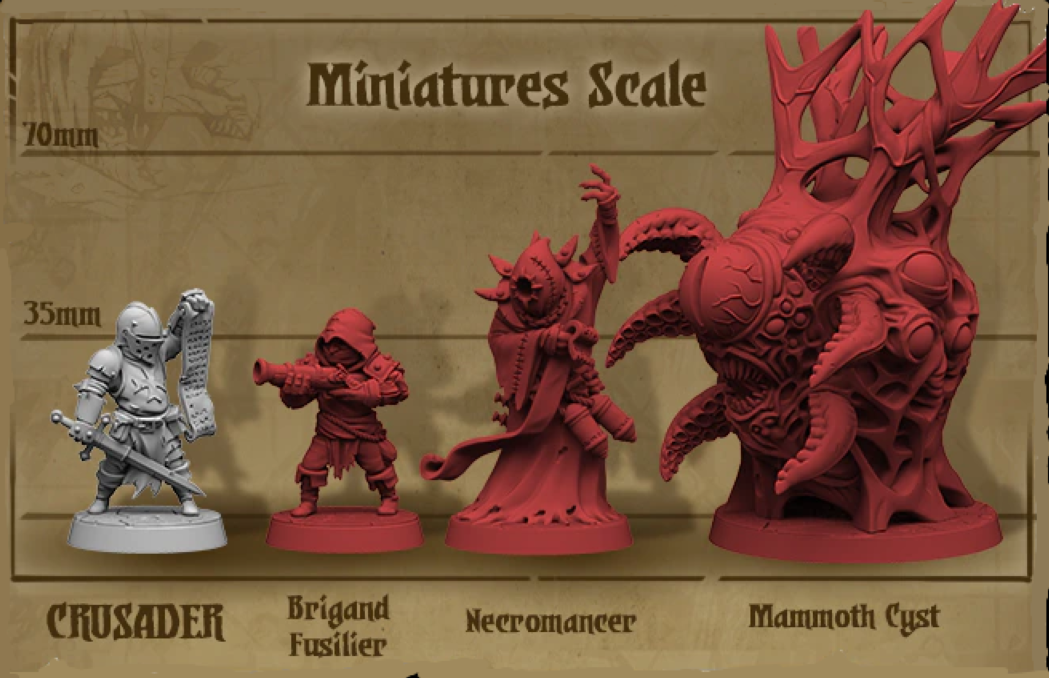 Available on their Kickstarter is 5 pledge options but only 3 will get you the board game, so choose wisely as the base pledge will start out at $100.00USD. There are 5 optional add-on Expansions available and each expansion also comes with its own stretch goal extras. To get everything all in one big-ass box will cost you $330.00USD for the Ancestral Pledge. To get more details, because oh there are so so many spicy details, you're going to want to visit the Kickstarter Project Page and drool over all the juicy stretched and broken goals. It's pretty damn sexy. I can't wait to get my boardgame and do an awful job attempting to paint the miniatures as cool as possible, but that will be half the fun for me and my kids who I will force to play this game with me. Talk about stress levels! Jump on Kickstarter and get your pledge set and secure your Heritage...er, Boardgame, today!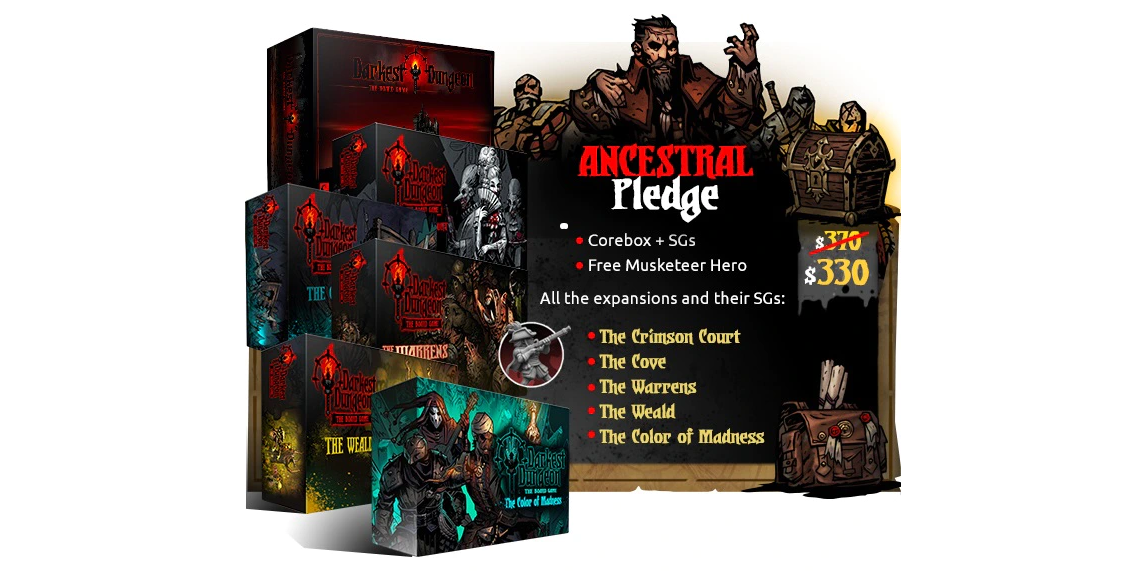 Our Mission
Games Revealed is a BunnyStrike Project where we strive to learn more about the games we love and share it with other people. We push ourselves to make the best games quizzes out there. We search for the best sources to create the best content like podcasts, quizzes, articles, and news. We strive for the best gaming community!