It appears ASUS is teasing that their ROG Ally "may be coming sooner than you expect." According to their ROG Global Twitter account. Read More in our weekly newsletter
ASUS ROG Ally coming "sooner than you expect"
It appears ASUS is teasing that their ROG Ally "may be coming sooner than you expect." According to their ROG Global Twitter account.
In addition to an imminent release date, rumors are also circulating that the ASUS ROG Ally might fall between $650-700. With performance said to be double that of the Steam Deck, with a 1080p/120FPS display, and an eGPU Dock, the ASUS ROG Ally might finally be the reasonably affordable solution. For more official updates, check out the Best Buy listing and sign up to be notified about the official price, specs, and release date.
Half-Life Alyx "No VR" Mod Is Now Fully Playable
Half-Life Alyx's No VR mod now allows players to play Half-Life Alyx from start to finish without having to manipulate no-clip anymore. While some features may still be lost in translation, this mod makes Half-Life Alyx far more accessible to the general audience, and can even be played on a Steam Deck. Check out the official mod page below.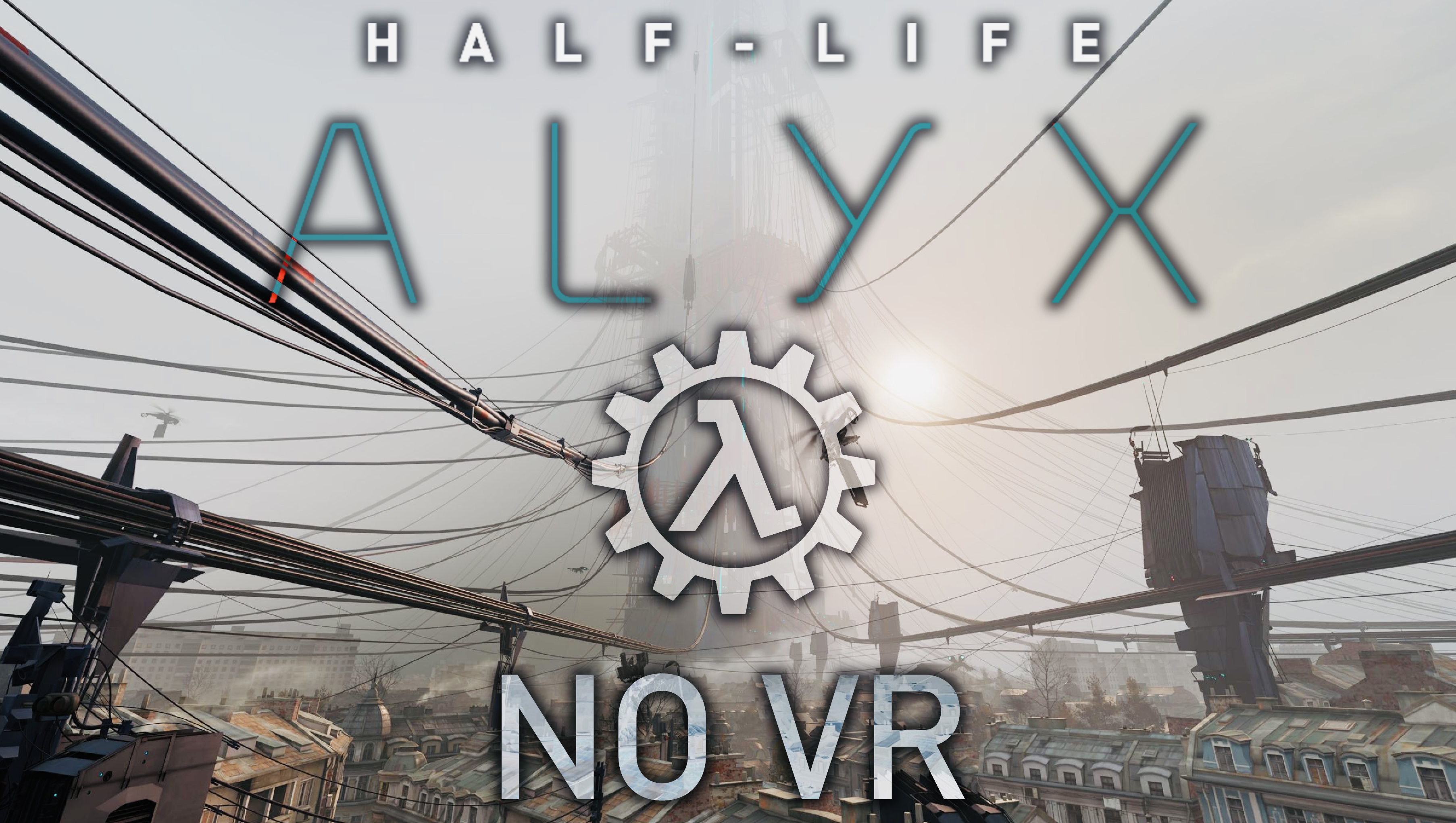 Microsoft Shot Down Windows Handheld PC Interface
A Microsoft Hackathon Project caught some attention this week with Steam Deck fans. The project was to create an interface within Windows more appropriate for handheld PC devices. The interface would offer a native Windows interface, rather than a software frontend solution that is used by current handheld Windows PC devices like what AYAENO and the upcoming ASUS ROG Ally will use.
The goal would be to create a solution to fully optimize Windows around these gaming handheld PC devices in order to make sure drivers and hardware are fully accessible to a game. Other interesting details such as updating the on-screen keyboard to be more user-friendly (a major problem with even Microsoft's own Surface line of tablets).  All-in-all, these Microsoft developers seem to completely understand all of the qualms people face with the terrible interface Windows has become over the years for non-mouse and keyboard devices.
Despite the positive response and necessity of this project, Microsoft has not entertained continuing this pitch from September 2022. The reason for the pitch to go live on Twitter is to spur a public outcry to get Microsoft to reconsider ignoring this effort. Only time will tell when Microsoft will figure out the user experience in Windows needs an overhaul.
Third and Final Trailer for Tears of the Kingdom
If you haven't seen it yet, The Legend of Zelda: Tears of the Kingdom had its third and final trailer released. The chilling trailer expands more into the story and shows the return of a familiar foe, voiced by Matt Mercer.
The trailer summarizes the previous 10-minute deep-dive with Eiji Aonuma where we saw Link building and combining various items. Without giving too much away, the trailer itself shows off companions that will aid Link, traversal across suspended platforms, and a return of an old-school Zelda boss, Gleeok the three-headed dragon, in a much more firey appearance than before. The chilling trailer is but a taste of what awaits next month.
💰
Surprisingly the limited edition
Tears of the Kingdom
Nintendo Switch OLED system is
still in stock on Amazon
. Pick yours up before they ship on April 28th.
---
Weekly Giveaway